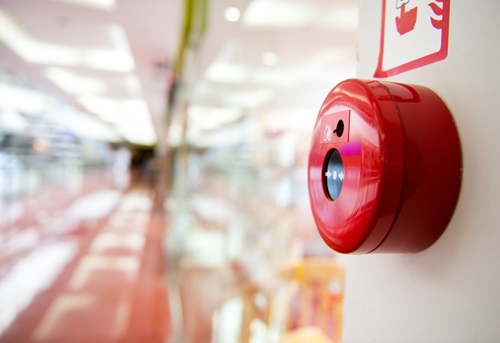 Owners of a Sabattus, Maine, warehouse are facing more than $15,000 in fines from the Occupational Safety and Health Administration following an explosive fire that leveled the facility.
One person was injured in the fire that destroyed the property, including more than $1 million worth of inventory, according to a report in the Portland Press Herald. The fire was started when an employee was welding from a bucket truck. A hydraulic line holding the bucket snapped, causing hydraulic fluid to spill and be ignited by welding sparks.
Following an investigation of the incident, OSHA determined the warehouse had multiple violations, mostly involving a lack of proper equipment and employee training. OSHA found the warehouse had failed to provide proper fire extinguishing equipment and respiratory protection and had failed to properly train a forklift operator.
Fire training requirements
OSHA requires employers to follow set fire safety guidelines, including informing all employees of exits and evacuations procedures. If employees are to be trained in extinguishing fires, the employer must provide the necessary equipment.
In a commentary for Safety + Health Magazine, Ryan O'Donnell, president of BullEx fire safety training program, added that these procedures are not one-size-fits all. Instead, employers must carefully consider the specific circumstances of their workplace, including where employees are located within the facility and what sorts of fire hazards they come into contact with. For example, the risk of electrical fires may facilitate the need for different safety training than a fire born from combustible materials such as wood or paper.
"Fire safety procedures are not one-size-fits all."
While not all employers are required to have an emergency action plan in place, some facilities, including those that store or handle dangerous or volatile chemicals, should. If a facility requires an emergency action plan, the plan must establish evacuation routes for all workers and a way to account for all employees during the urgent situation. If any employees are disabled or are required to stay behind to man safety equipment, their evacuation must also be accounted for in the emergency plan. Alarm systems must be installed in the facility and all employees must be trained on emergency procedures.
However, as O'Donnell noted, it's also important any evacuation or crisis management training be engaging for workers to maximize comprehension. A comprehensive plan should be geared toward all employees, from shop floor to front desk to cafeteria, O'Donnell advised, and should include specific procedures for each section of the business.
Respirator safety during fire
Respiratory protection programs are also critical for any large facilities that include fire prevention departments, as well as industrial hygiene, in-house medical or safety development departments. These programs must be administered by specialists, upper-level superintendents, foremen or other qualified personnel.
OSHA requires that respirator programs follow specific procedures for equipment selection, training, inspection, maintenance and storage. Workers using respirators will need to be medically tested and fit for the devices.
"Failing to select the appropriate respirator could lead to worker injury."
The type of respirator the employer will need to provide must also be determined based on the specific hazards at the site. This includes evaluating the chemical and physical properties of any contaminants, including toxicity and concentration. Respirator selection will also need to factor in the specific work conditions of the site, including the extent of potential hazards. Some respirators may also require employers to consider air supply factors, including the rate at which an individual employee breathes and how much purification is being required to keep that air safe. Failing to select the appropriate respirator could lead to worker injury or even death.
As Safety + Health reported, new trends in respirator technology can also provide additional safety in dangerous situations, including fires. Respirators with built-in tracking technology can help to account for or locate any missing fire department workers. Many units are also being manufactured with alarms that will indicate if a battery is low or a filter needs to be changed.
Respirator use and training are especially critical for avoiding OSHA fines, as respirator-related violations are one of the agency's most common citations. Many of these violations relate to failure to properly fit-test or select respirators or have an established written procedure for their use.