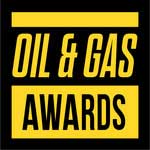 HOUSTON (Nov. 15, 2016) — Total Safety U.S. Inc., the world's premier provider of industrial inspection and integrated safety solutions, was honored with the Fourth Annual Award for Excellence in Health and Safety – Operational in the 2016 Texas Oil and Gas Awards. Total Safety was recognized for implementing consistent safety practices at all locations.
"We are excited and honored by the recognition, and especially the acknowledgement of this critical program led by our HSE Director Steve Long to extend the high standards of OSHA's VPP STAR Program to all our in-plant service centers (IPSCs) that might not otherwise be eligible for the OSHA VPP Program," said Total Safety's President Troy Thacker.
No Exceptions – Consistent Safety Best Practices for All Employees, Everywhere
Impressed by years of success in the OSHA VPP STAR Program, Total Safety's HSE Director and the company's executive management team are committed to ensuring the same stringent safety standards of operations are extended to every embedded IPSC location and all employees at each customer site, even if a customer is not yet a member of the voluntary OSHA VPP Star Program.
As part of this commitment, Total Safety created a similar program to accommodate internal Total Safety locations not included in the OSHA VPP STAR program. Like the VPP Star Program, the Total Safety program requires three stages of development along with a final audit before a location can obtain Total Safety's program certification.
The Total Safety program is as stringent as OSHA VPP designation, and provides recognition for all sites that achieve this status. This is no easy task and takes months of work for pre-existing sites. It also requires monthly reviews, stringent record keeping and employee involvement.
Once a site receives OSHA VPP Star designation (or the equally stringent Total Safety program) it is an indication the site is not only compliant with local, customer and federal requirements – but that it has gone above and beyond compliance.
Bonus Benefits from the Program
"It is such an honor to be recognized by the Oil and Gas Awards," said Long, "but it is an even bigger reward to know that everyone who works for Total Safety is pushing beyond to meet and exceed the local and global higher safety standards. It is a matter of respect for all workers. Everyone has the right to the same stringent requirements for a safe and healthy work environment no matter where you are in the world."
Long highlighted an additional benefit of the program and the monthly scorecard. "This has really helped us boost morale by acknowledging and rewarding good maintenance and safety practices," he said. "These programs ensure issues are identified and corrective actions are implemented to prevent future reoccurrence," Long added.
In addition to the Award for Excellence in Health & Safety – Operational, Total Safety was a finalist for two other awards: the PR Newswire Award for Excellence in Corporate Social Responsibility and the Consultancy of the Year.
About Total Safety
Total Safety®, a Warburg Pincus portfolio company, is the world's premier provider of integrated safety and compliance services and the products necessary to support them, including gas detection, respiratory protection, safety training, fire protection, compliance and inspection, comprehensive flare services, industrial hygiene, onsite emergency medical treatment/paramedics, communications systems, engineered systems design, and materials management. It operates from 150 locations in 21 countries to ensure the safe Wellbeing of Workers Worldwide (W3). For more information about Total Safety and its unwavering commitment to safety, visit www.totalsafety.com.
Contact: John Helms, (281) 353-5161 or email jhelms@totalsafety.com