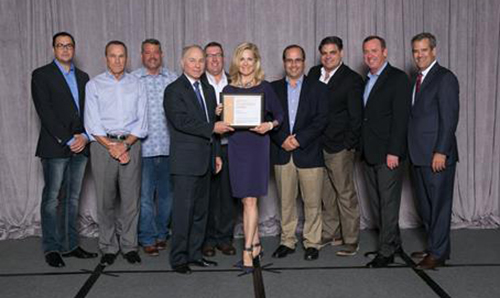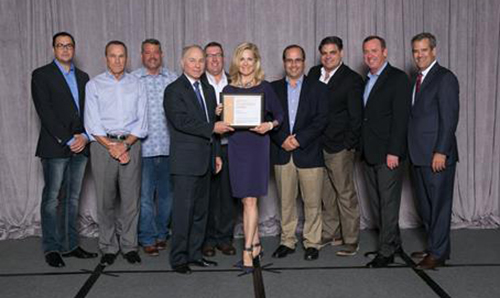 HOUSTON, TEXAS, June 14, 2017 – Total Safety, a leading global provider of integrated industrial safety services, solutions, and equipment, was recently awarded the 2016 Contractor Meritorious Safety Performance Award in 16 facilities throughout the US by the American Fuels and Petrochemical Manufacturers Association (AFPM). The awards were formally presented during the AFPM National Conference that took place May 17-18, 2017 in New Orleans.
The AFPM award recognizes contractor companies who consistently meet and exceed safety standard excellence in the U.S. refining and petrochemical industry. Criteria for award selection includes contractors that work a minimum of 20,000 hours per year at a regular member facility and achieve a total recordable incidence rate of 0.6 or less with no workplace related fatalities.
In the last five years, Total Safety has received 78 AFPM Safety Performance Awards.
"We are honored to receive these 16 Safety Performance Awards from the AFPM," said Paul Tyree, Chief Operating Officer for Total Safety. "Our safety performance and record is of the utmost importance to our company, employees, and the customers we are fortunate to serve. Keeping others safe is intrinsic to our culture and inherent to our mission: '…to ensure the safe Wellbeing of Workers Worldwide (W3)'. It's what motivates and drives our employees every day, and I couldn't be more proud of this achievement."
Customer sites where Total Safety's performance was recognized for the 2016 AFPM Safety Performance Award include:
Baton Rouge Refinery of ExxonMobil Refining & Supply
Bayport Choate Plant of LyondellBasell Industries
Baytown Refinery of ExxonMobil Refining & Supply
Beaumont Refinery of ExxonMobil Refining & Supply
Chalmette Refinery of PBF Energy Inc.
Channelview Chemical Complex of LyondellBasell Industries
Clear Lake Plant of Celanese Ltd.
Corpus Christi Complex of LyondellBasell Industries
Houston Refinery of Houston Refining LP
Morris Complex of LyondellBasell Industries
Port Arthur Refinery of Valero Refining Company
Sinclair Wyoming Refinery of Sinclair Oil Corporation
Sweeny Complex of Phillips 66
Valero Ardmore Refinery of Valero Refining Company
Valero Memphis Refinery of Valero Refining Company
Valero Refining – New Orleans, LLC, Valero St. Charles Refinery of Valero Refining Company